Hereafter others sites
HANDLING
Chyc-Elite Handling - Christophe CHIJOU & Yoann HADIDI (Fr)
GREYHOUND PERSONAL HOMEPAGES
Aladmar Greyhounds - Mari Lewis Villalpando (USA)
Anna-Carin's Greyhounds - Anna-Carin Falk (Sweden)
Another Story Greyhounds - Yvonne Karlsson (Sweden)
Attimo Fuggente Greyhounds - Pio Galli et Giorgio Minelli (Italy)
BlancMange Greyhounds - Ove Larsen (Netherlands)
Bolt Greyhounds - Penny Bolt (USA)
Castelo de Alfaia Greyhounds - Carlos Alfaiate & Luis Miguel Castelo (Portugal)
Des Légendes du Moyen-Age - Stéphy Viehhaeuser(France)
Des Princes de Cocagne - Marylène Lacroux(France)
Dreaming Ocean - Camilla Ritzmann (Sweden)
Du domaine de Pharamond - Carole Lenancker & Christian Danel (France)
Eden Greyhounds - Sally Taylor (USA)
Epic Greyhounds - Annalena Almgren & Johan Rosengren (Sweden)
Fidelis Greyhounds - Bridget Cagney (USA)
Frifart's Greyhounds - Ingrid & Kjell Olav Eggan (Norway)
Gaia Greyhounds - Sue Le Mieux (USA)
Halfmoon Greyhounds - Heather Minnich (USA)
Helios Greyhounds - Sheryl Bartel (USA)
Ina's Fashion Greyhounds - Ina Kelli Koulermou (Greece)
Jagnes Greyhounds - Mie Jagne (Sweden)
Katatjuta's Greyhounds - Dr Barbara Koller (Austria)
KiltownAbbey Greyhounds - Vittorio Passerino (Italy)
Kimsar Greyhounds - Kimmo Saarinen & Seppo Tanninen (Finland)
Lovely Greyhounds - Mervi Matilainen (Finland)
Medina Greyhounds and Afghans - Laurie & Walt Goodell (USA)
My Camelot Greyhounds - Zoran Sordjan (Slovenia)
Rantalaukan Greyhounds - Sari Rantanen (Finland)
Serendipity Greyhounds and Whippets - Beth Levine (USA)
Showline Greyhounds - Cécilie & Knut Fr Blütecher (Norway)
Sky-Hi Greyhounds and Afghans - Anita & Dwayne Pugh (USA)
Skyracr Greyhounds - Sharon Allert (USA)
Skyings Greyhounds - Inger Johansson (Sweden)
The Passionate Pilgrim - Liana Maréchal (France)
Vaya con Dios Greyhounds - Koos van den Oetelaer (Netherlands)
Whiptails Greyhounds and Whippets - Kirsi Valli & Timo Aalto (Finland)
SIGHTHOUNDS PERSONAL HOMEPAGES
Afghans of Grandeur - Roger Rechler (USA)
Afghans Le Troisième Jour - Lucio Colafrancesco (France)
Marbleize Whippets - Monica Eggan (Norway)
Ormalu Afghans - Patricia Smith (Australia)
Whippets de la Vallée des Baronnies - Michèle LAGRANGE (France)
OTHERS DOGS SITES OF PERSONAL INTEREST
The Cezsky Vlcak - Margo Peron (Germany)
SIGHTHOUNDS CLUBS
Club del Levriero Italiano (Italy)
The Israeli Sighthound Club (Israël)
The Swedish Greyhound Club (Sweden)
GREYHOUNDS RESCUE
Claudia and the Greyhound Gang - Rescue in Southern Utah (USA)
Greyhounds in Need - Anne Finch's Charity against atrocities inflicted on Greyhounds (GB)
Greyhound Protection League - For the protection of greyhounds (USA)
Greyhound Rescue - Betty & Fred Mercey (NL)
Greyhounds Rescue - A Place for Us - Greyhounds Adoption (USA)
Greyhoundsunlimited - Matt Reynolds' Rescue of Dallas - Texas (USA)
Greytdobes of Dallas - Dina's Rescue of Dallas - Texas (USA)
Passion Lévriers France - Greyhound, Galgo Rescue in France (Fr)
SOS Greyhounds - Greyhound Rescue in Belgium
The Greyhound Guide - A Second Chance for Greyhounds in Michigan (USA)
ADOPTED GREYHOUNDS IN THEIR NEW FAMILIES
Crystal Catcher - with owners Ann and Brad (USA)
OTHERS SITES ON SIGHTHOUNDS AND DOGS IN GENERAL
The Dog - Le Chien - Der Hund (Suisse)
Going to the Sun Sighthounds (USA)
K9Web Breeders Directory (USA)
Skye Faerie Canine Directory (USA)
CANINES FEDERATIONS AND ORGANISATIONS
AKC - American Kennel Club (USA)
CKC - Canadian Kennel Club (Canada)
ENCI - Ente Nazionale della Cinofilia Italiana (Italy)
FCI - Fédération Cynologique Internationale (Belgium)
KC - Kennel Club (Royaume Uni)
SCC - Société Centrale Canine (France)
SIGHTHOUNDS CLUBS
Club del Levriero Italiano (Italy)
CAGF (France) - Club des Amateurs de Greyhounds de France
The Israeli Sighthound Club (Israël)
The Swedish Greyhound Club (Sweden)
SIGHTHOUND REVIEWS
Sighthound Review - Review on sighthounds of great quality (USA)
DIFFERENT SITES ON DOGS
Annuaire Fr - French web sites
Cédia - The French Canine Activity in France with clubs, different breeders, ......
Chiots France - French site on french breeders
Cyno - Sites on dogs in general. They are classified in the 10 groups of the FCI
Dog-O-Mania - Site on dogs in general with breeders, gifs, postcards, ........
Méga Liens - Site on dogs, animals in general
Nos Chiens - New site on dogs with the breeders, the clubs, ...
Pensions et élevages de chiens en France - All breeds in France
Photocave - Greyhound photos gallery
Photos d'Animaux - French site to view more than hundred animals photos
TK Dogs.com - It's all about dogs
Vetérinet - Site in Quebec. All you want to know about dogs and animals
Vetinfo - Veterinary Information Service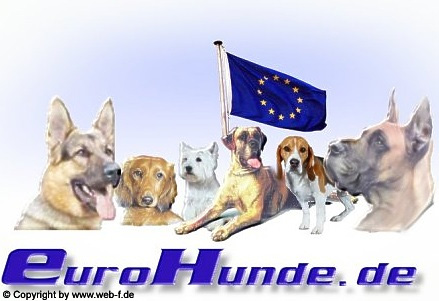 And soon others ones ...





BAKARA'S CELINE

ROMANE

The "A" Litter

The "D" Litter

The "E" Litter

The "I" Litter

The first "O" Litter

BAKARA'S OANA

BAKARA'S ORNELLA

BAKARA'S OSANA

The second "O" Litter

BAKARA'S OCEANE

BAKARA'S OLINNE

BAKARA'S OLIVIANNE

BAKARA'S OPHELIA

BAKARA'S ORANE


BAKARA'S ODALRIC

BAKARA'S ONESIME

BAKARA'S OWEN

The "R" Litter

BAKARA'S RAEMOND

BAKARA'S RENE-ALEXANDER.

BAKARA'S RAFAEL

BAKARA'S ROSE-ANNA


BAKARA'S ROSELY-AMBER

The "S" Litter

BAKARA'S STANISLAS

BAKARA'S SULLIVAN

BAKARA'S SERGIO-PAULO

BAKARA'S SALOME


BAKARA'S SAMANTA-LEE

BAKARA'S SCARLETT-LILY

BAKARA'S SELENA-LUNA

The "U" Litter

BAKARA'S URSULA-FREYA

BAKARA'S UGOLIN

BAKARA'S ULLA-MARIA

The "V" Litter

BAKARA'S VANILLE

The "A" Litter 2005


Puppies aged 15 days old

Puppies aged 6 weeks old

Puppies aged 2 months and half old


BAKARA'S ASSIA

BAKARA'S AMALIA

BAKARA'S ALIX

BAKARA'S ANAIS

BAKARA'S ANAELLE

BAKARA'S AUXANE


BAKARA'S ALEXANNE

BAKARA'S AMANDINE

The "D" Litter 2008


Puppies aged 16 days old

Puppies aged 6 weeks old

Puppies aged 8 weeks old


BAKARA'S DJOVANY

BAKARA'S DRAGANA

BAKARA'S DAHOMEY

BAKARA'S DIANE-LEE

BAKARA'S DIXIE

BAKARA'S DAPHNEE

BAKARA'S DALILA

BAKARA'S DANAELLE

BAKARA'S DAYANA

The "J" Litter 2014


Puppies aged 3 weeks old

Puppies aged 6 weeks old

Puppies aged 7 weeks old


BAKARA'S JOANA

BAKARA'S JODAH

BAKARA'S JAFFA

BAKARA'S JILDA


BAKARA'S JA'NEL

BAKARA'S JANE

BAKARA'S JERALD

The "L" Litter 2015


Puppies the day of birth

Puppies aged 13 days old

Puppies aged 25 days old


Puppies aged 32 days old

Puppies aged 6 weeks old


Puppies aged 2 months old

Puppies aged 2 months and half old


BAKARA'S LEONARD

BAKARA'S LILY-ROSE

BAKARA'S LUUNA

BAKARA'S LISA-MADELINE


BAKARA'S LOCHLANN

BAKARA'S LOHRAN

BAKARA'S LOWEN

BAKARA'S LEO-PAUL


BAKARA'S LUDMILA

BAKARA'S LOUIS-PHILIPPE

The "P" Litter 2019


Puppies aged 3 days old

Puppies aged 11 days old

Puppies aged 1 month old


Puppies aged 1 month and hald old


BAKARA'S PAOLA

BAKARA'S PETRUS

BAKARA'S PRYDWYN


BAKARA'S PADDY

BAKARA'S POL AURELIEN

BAKARA'S PETULA

SOBERS LIMERICK

FIONN CLANN ZOE LANE

XILONE BLACK JACK

HICKORY'S NAUTICUS

THE FUTURE

BAKARA'S HOMEPAGE

GREYHOUND AND ART

OTHERS SITES

GUEST-BOOK